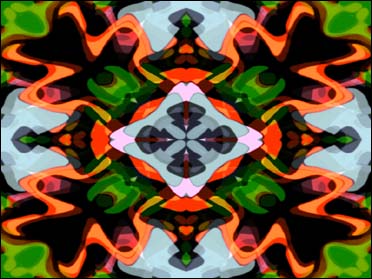 SaverGen
SaverGen is a screen saver with millions various graphics patterns and effects which indefinitely flow among themselves permanently changing the color graphic palette. Illusion of fantastic world at each start will take off a weariness collected for all the day. You may enter a name of your company, wish or congratulation what will be imposed over the effect, also available the time mode. The program may be used as advertising of your shop or office.



What's new?

Version 1.2
Added "Display 3D Text".
Added "Time Mode" and "Blend Mode" checkboxes.
Version 1.1
Added "Show Time" parameter to options dialog.
Added help.
System Requirements:
Operation systems: Windows 95/98/ME/2000/XP
CPU: Pentium 100 MHz or higher
4 Mb RAM
1 Mb free disk space
OpenGL compatible 3D Accelerator
Registration benefits:
No nag message.
Technical support via e-mail.
All future versions of SaverGen will be free for you.