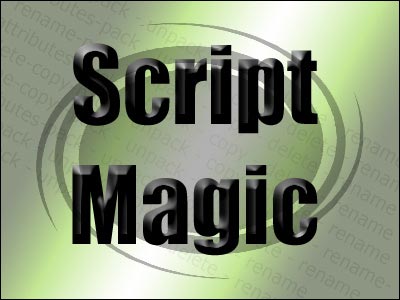 Script Helper
Script Helper is an automation tool that will help you to make all files work much easier and faster. With a special user defined script you may pack, unpack, rename, copy, delete, execute or set attributes to thousand files by one mouse click. All daily requirements will be more productive and will increase your free time by hundreds percents.



What's new?

Version 1.1
Added "Rename" command.
Added "Recent Scripts" window.
Added double click response to "Commands" and "Script" windows.
Fixed some bugs.
System Requirements:
Operation systems: Windows 95/98/ME/2000/XP
CPU: Pentium 100 MHz or higher
1 Mb RAM
4 Mb free disk space
SVGA 640x480 True Color video mode